Anthropologie Sale!
2:42 AM
Note: Did you see Reviews: Round 1, Reviews: Lace & Light Dress ("Gathering Breeze Dress") & Dulcie Dress and Reviews: Round 2 and Reviews: Round 3?

Note: Did you wear something adorable this week you want to share for all to see? Submit your Reader Outfit for Reader Outfits: What We Wear which posts on Sundays where I showcase all of your outfits to view. You can find all the details HERE. Can't wait to see what you ladies are wearing this week!


It's markdown time! The sale is a day late this week, but doesn't disappoint! Lots of shoes, jewelry and accessories.
If you don't have an Anthro card, GET ONE! It's free and takes seconds to sign up. You can do in-store returns and price adjustments without a receipt, you get birthday discounts and first looks at new items! To sign up for an Anthro card,
CLICK HERE
. To link your Anthro card to you Anthro online account,
CLICK HERE
.
Also, if there is any item that is sold out in your size that you want, call CS at
(800) 309-2500
. Just give them the style number and your size and they will find it at any Anthro store in the US and ship it to you. It's really easy and they are always super helpful and nice!
BLOUSES
KNITS & TEES

Lotte Blouse
Style# 21318159
Color: Black Motif
Price: $39.95


Crossweave Tank
Style# 23141195
Color: Neutral Motif, Blue Motif
Price: $39.95
Elecampane Peasant
Style# 22216147
Color: Neutral Motif
Price: $39.95


Brittsommar Tee
Style# 23301989
Color: Navy, Sky, Red
Price: $39.95


Building Blocks Top
Style# 22216147
Color: Black Motif, Brown Motif
Price: $39.95
Tintype Tunic
Style# 21387790
Color: Grey Motif
Price: $49.95



Point Of View Peasant Top
Style# Ivory, Dark Grey
Price: $49.95






Style# 22949150

Paddington Pullover


Style# 22542054

Price: $39.95


SWEATERS

Linea Cropped Cardi
Style# 23065899
Color: Lilac, Ivory, Moss, Navy, Yellow
Price: $49.95
Autumn Leaves Top
Style# 20545836
Color: Multi
Price: $59.95


Nightsnow Turtleneck
Style# 22218192
Color: Navy
Price: $69.95



Orenburg Pullover
Style# 22501753
Color: Dark Grey
Price: $79.95



Time Signature Cardigan
Style# 20545836
Color: Ivory, Grey
Price: $79.95



Style# 22499081

Color: Lilac

Price: $149.95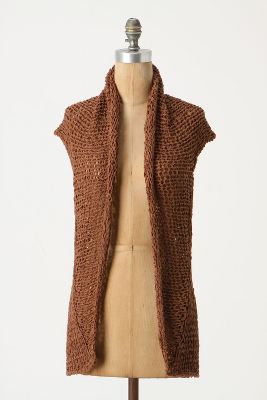 Color: Brown
Price: $39.95
PANTS & DENIM
SKIRTS
LOUNGE
SHOES
JEWELRY
Ellington Necklace
Style# 23415755
Color: Black
Price: $29.95
Harlequinade Necklace
Style# 22789101
Color: Purple, Green
Price: $19.95
Sienna Tones Necklace
Style# 22814347
Color: Assorted
Price: $19.95
Festooned Rungs Necklace
Style# 22628135
Color: Pink
Price: $19.95
Fenugreek Necklace
Style# 22814248
Color: Assorted
Price: $19.95
Anushka Necklace
Style# 23173883
Color: Turquoise
Price: $29.95

Traced Lucite Necklace
Style# 22936306
Color: Brown Motif
Price: $29.95


Honey House Necklace
Style# 23072242
Color: Purple, Dark Turquoise
Price: $49.95
Tectonics Necklace
Style# 23100613
Color: Gold
Price: $49.95


Discontinuity Necklace
Style# 23077282
Color: Gold
Price: $79.95
Clustered Charm Necklace
Style# 21253364
Color: Gold
Price: $129.95

In A Pod Necklace
Style# 21253422
Color: Gold
Price: $129.95

Trios Necklace
Style# 21253372
Color: Silver
Price: $149.95

Rainy Day Window Necklace
Style# 21253455
Color: Silver
Price: $149.95
Long Links Necklace
Style# 22537245
Color: Green
Price: $149.95
Sphere & Bar Necklace
Style# 21253448
Color: Gold
Price: $199.95
Serpentine Leaf Necklace
Style# 21208459
Color: Green
Price: $349.95
Sliced Stalactites Choker
Style# 21208319
Color: Red
Price: $449.95
Knotted Pyrite Choker
Style# 21208038
Color: Green
Price: $449.95
Twisted Fossil Choker
Style# 21208400
Color: Purple
Price: $449.95
Adarna Earrings
Style# 22919062
Color: Silver, Gold
Price: $19.95

Ade Earrings
Style# 22849400
Color: Yellow, Clear
Price: $19.95
Swinside Danglers
Style# 23063654
Color: Gold
Price: $19.95
Toulouse Earrings
Style# 22854749
Color: Gold
Price: $29.95
Polygonal Earrings
Style# 22787535
Color: Assorted
Price: $49.95

Stop Sign Hoops
Style# 22827604
Color: Gold
Price: $49.95
Lonko Earrings
Style# 22815104
Color: Gold
Price: $49.95

Cleft Cuff
Style# 22783815
Color: Gold, Silver
Price: $19.95
Four-By-One Bangles
Style# 22819650
Color: Assorted
Price: $19.95
Euclidean Bangles
Style# 22824379
Color: Gold
Price: $19.95
Druzy Button Cuff
Style# 22530059
Color: Gold
Price: $99.95
Starfish Cuff
Style# 20140075
Color: Gold
Price: $99.95

Passiflora Posts

Style# 22923262

Color: Turquoise

Price: $9.95
SCARVES
BELTS
Style# 22759336

Price: $29.95

Style# 20711099

Color: Black

Price: $19.95

Style# 22558019

Color: Brown

Price: $79.95
Style# 22619761

Price: $9.95

Style# 21337050

Color: Gold

Price: $29.95

Style# 22841274

Color: Brown

Price: $129.95
| | | |
| --- | --- | --- |
| | | |
HAIR ACCESSORIES
BAGS