Anthropologie Sale!
2:07 AM
Hey everyone. It's markdown time!

Since Anthro launched their new site, it isn't easy anymore to see what is on sale. I had to click each item to see if it was on sale or not and even add some items to my cart which is too time consuming. If you see anything that is on sale and not listed, let me know.

Just a note, FREE shipping on orders of $150+ until July 15th (no code needed, you just need to have an Anthro card).


Just a reminder, if you don't have an Anthro card, GET ONE! It's free and takes a couple seconds to sign up. You can do in-store returns and price adjustments without a receipt, you get birthday discounts and first looks at new items!
To link your Anthro card to you Anthro online account,
CLICK HERE

Also, if there is any item that is sold out in your size that you want, call CS at (800) 309-2500. Just give them the style number and your size and they will find it at any Anthro store in the US and ship it to you. It's really easy and they are always super helpful and nice!

Here is what is on sale as of 12:00AM (PST). As always, happy hunting!
All
SALE
markdowns
HERE
. (List updated at 6AM PST) Also 2nd and 3rd cuts this morning too!
DRESSES
SWEATERS
BLOUSES

Mariposa Tank
Style# 20401519
Color: Red Motif
Price: $39.95
REVIEW

Ballpoint Blouse
Style# 21264379
Color: Blue
Price: $49.95



Villa Mysteriis Top
Style# 20870390
Color: Grey Motif
Price: $39.95



Relaxed Mandarin Blouse
Style# 20846788
Color: Blue Motif, White, Coral
Price: $39.95

Double Dipped Tunic
Style# 20684023
Color: Red Motif
Price: $69.95



Heartsease Habotai Blouse
Style# 20886636
Color: Purple Motif
Price: $49.95
REVIEW

Hace Sol Peasant Top
Style# 20792438
Color: White, Yellow, Black
Price: $39.95
REVIEW

Sheer Geometry Pullover
Style# 20937892
Color: Nude
Price: $69.95



Sandy Secrets Top
Style# 20732764
Color: White
Price: $39.95



Go For Baroque Peasant
Style# 19722784
Color: Blue, Blue Motif, Light Red
Price: $39.95



Hanging Gardens Tank
Style# 21090154
Color: White
Price: $89.95



Style# 20866406

Price: $39.95



KNITS & TEES

Off The Vine Top
Style# 20648408
Color: Coral
Price: $39.95
REVIEW

Who's Got The Button Top
Style# 19884832
Color: Grey, White, Red, Green
Price: $39.95
REVIEW



Vervain-Mallow Top
Style# 21213939
Color: White, Dark Orange
Price: $29.95



Seam-Shaped Cowlneck
Style# 20833711
Color: Green, Purple, Navy
Price: $29.95



Underexposed Tank
Style# 20559449
Color: Red Motif, Green Motif
Price: $39.95

Wavelengths Tank
Style# 21099874
Color: Green Motif
Price: $39.95



Stanzas Tunic
Style# 21001961
Color: Blue Motif
Price: $49.95



Cape Tee
Style# 20831392
Color: Green, Dark Grey, Ivory
Price: $39.95

Style# 21109954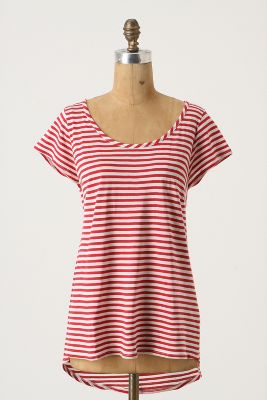 SKIRTS
SHORTS

AG Malibu Bermudas
Style# 20469417
Color: White, Row
Price: $79.95



Style# 21029905

Color: White

Price: $49.95





PANTS