Anthropologie Sale!
1:36 AM
Hey everyone. It's markdown time!

Anthro's new site is making it SO DIFFICULT to see the sale prices! If you see anything on sale not listed, please leave a comment so I can add it to the list.

Just a note, no more FREE shipping.


If you don't have an Anthro card, GET ONE! It's free and takes seconds to sign up. You can do in-store returns and price adjustments without a receipt, you get birthday discounts and first looks at new items!
To link your Anthro card to you Anthro online account,
CLICK HERE

Also, if there is any item that is sold out in your size that you want, call CS at (800) 309-2500. Just give them the style number and your size and they will find it at any Anthro store in the US and ship it to you. It's really easy and they are always super helpful and nice!

Did you buy anything this morning? I'm really lusting over the Readymade Dress, Mementos Dress and A-Bit-Unruly Top.
All
SALE
markdowns
HERE
. (List updated at 6AM PST) Also 2nd cuts this morning as well.
***I am looking for the Emcee Tee in the Red Motif in an XS. CS says all stores are sold out, but if you see one, please put it on hold for Liz or leave a comment and let me know. TIA!
DRESSES
BLOUSES
KNITS & TEES

Apparition Shirt
Style# 21118823
Color: White
Price: $49.95





Tie-Back Tank
Style# 20918348
Color: Black Motif, Blue Motif, Grey Motif, Orange Motif, White Motif
Price: $39.95
REVIEW coming soon

Color Construction Tee
Style# 20703716
Color: Multi
Price: $39.95





A-Bit-Unruly Top
Style# 19878826
Color: Blue, Red Motif, Brown Motif, Green, Blue Motif, Neutral Motif
Price: $39.95
REVIEW

Ternary Strap Tank
Style# 21118922
Color: Navy, Turquoise, Ivory
Price: $19.95





Paint The Sky Tee
Style# 20901765
Color: Red, White, Sky
Price: $29.95





Confluence Top
Style# 20808135
Color: Green, Brown
Price: $29.95

Languid V-Neck
Style# 21030614
Color: Black Motif
Price: $39.95

Bento Box Top
Style# 21215306
Color: Red Motif
Price: $39.95

Infinite Garden Tank
Style# 20295960
Color: Orange
Price: $29.95

Alma Top
Style# 20581278
Color: Red
Price: $39.95

Ruched Hourglass Top
Style# 20920187
Color: Navy, Red
Price: $29.95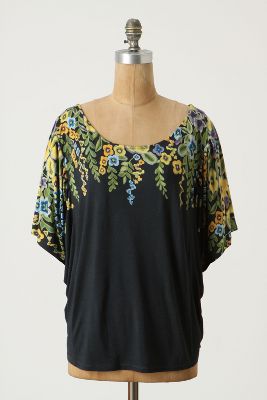 Style# 20233144
Color: Grey Motif
Price: $39.95
SWEATERS
SKIRTS
PANTS
JACKETS & COATS