Anthropologie Sale!
3:28 AM
Hey everyone. It's markdown time!

Just a note, FREE shipping on all shoe orders through August 15th, 2011. No code needed.


If you don't have an Anthro card, GET ONE! It's free and takes seconds to sign up. You can do in-store returns and price adjustments without a receipt, you get birthday discounts and first looks at new items!
To link your Anthro card to you Anthro online account,
CLICK HERE
Also, if there is any item that is sold out in your size that you want, call CS at
(800) 309-2500
. Just give them the style number and your size and they will find it at any Anthro store in the US and ship it to you. It's really easy and they are always super helpful and nice!

Did you buy anything this morning or plan on buying anything from this sale?
DRESSES

Approaching Blue Dress
Style# 21057328
Color: Blue Motif
Price: $89.95



Artist's Rendering Dress
Style# 20976874
Color: Blue Motif
Price: $99.95
Petite, Regular

Spiced Dress
Style# 21088448
Color: Gold
Price: $99.95



Backswept Dress
Style# 21110440
Color: Blue Motif
Price: $139.95



Flower Stand Dress
Style# 20828174
Color: Red Motif
Price: $119.95
REVIEW

Vokko Dress
Style# 20336715
Color: Valco Blue
Price: $169.95



Lingonberry Corset Dress
Style# 22828883
Color: Multi
Price: $169.95

Taiyo Stalks Dress
Style# 20404216
Color: Ivory
Price: $149.95

Bocagrande Dress
Style# 21055223
Color: Rose
Price: $129.95

Cuernavaca Maxi
Style# 20842662
Color: Yellow
Price: $79.95
REVIEW

Midsummer's Bloom Tank Dress
Style# 20505715
Color: Red Motif
Price: $149.95



Sky Stories Dress
Style# 20895611
Color: Blue Motif
Price: $89.95
REVIEW

Mbira Frock
Style# 20908745
Color: Green
Price: $149.95

Petit Fours Dress
Style# 21239389
Color: Orange
Price: $149.95

Meyer Meringue Dress
Style# 21318456
Color: Yellow
Price: $69.95

Orbweaver Dress
Style# 21000187
Color: Dark Grey
Price: $129.95

Lake Reflection Tunic
Style# 22829295
Color: Blue Motif
Price: $129.95

Kumo Leaf Dress
Style# 21010665
Color: Blue Motif
Price: $59.95

Kumo Leaf Dress
Style# 21010665
Color: Blue Motif
Price: $59.95

Contrasting Halves Dress
Style# 20782942
Color: Cream
Price: $119.95

Geo Stripe Caftan
Style# 21054465
Color: Multi
Price: $149.95

Afterlight Dress
Style# 21317821
Color: Orange
Price: $79.95




Birch Tree Dress
Style# 22828008
Color: Botanical Motif, Blue Motif
Price: $149.95






Style# 21222211

Color: Green Motif

Price: $49.95



SWEATERS
BLOUSES
KNITS & TEES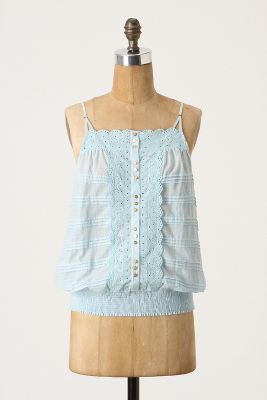 Style# 21053871
Color: Blue
Price: $129.95
SKIRTS
SHORTS, PANTS & DENIM

Bosc Culottes
Style# 20829784
Color: Green Motif
Price: $39.95

Flounced Silk Shorts
Style# 22832075
Color: Black, Rose
Price: $99.95

Feldgrau Cropped Culottes
Style# 21078357
Color: Green
Price: $59.95

AG Stevie
Style# 20382404
Color: White, Range
Price: $99.95

Paige Denim Ankle Skyline Skinny
Style# 20661625
Color: Playa
Price: $79.95

Paige Denim Lou Lou Flares
Style# 20661344
Color: Colette
Price: $99.95

Joe's Microflare
Style# 22788962
Color: White
Price: $79.95

Joe's Visionaire Flare
Style# 21030275
Color: Light Denim
Price: $79.95
Allotrope Shorts


Style# 20648481

Color: Dark Grey

Price: $29.95
JACKETS
SHOES