What I Bought | Anthro Sale | 8.30.11
11:49 AM
Good morning everyone! Didn't you just love the sale yesterday? A lot of goodies finally hit sale like the Gathering Breeze Dress and the Sugared Dress! YAH for all who were waiting for those! I caved early and purchased the Gathering Breeze Dress in a size 2 a month or so ago on a discounted price with a broken zipper. I haven't had the chance to fix the zipper to see if it fits my correctly yet. Once I get the zipper fixed and if it doesn't fit me (BIG sad face), the dress will be Up For Grabs. In the meantime, if you are interested, let me know. I also got the Zigzag Maillot on popback for only $39.95 (Regular price $258).

Did you buy anything from this sale? Are you still eyeing anything?

Here's what I bought...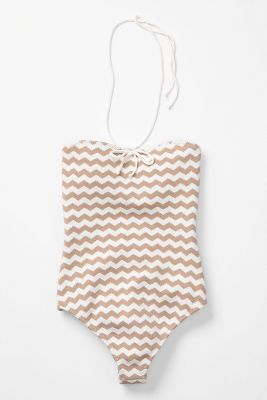 Style# 21327580
Size: S
Bought on popback for $39.95